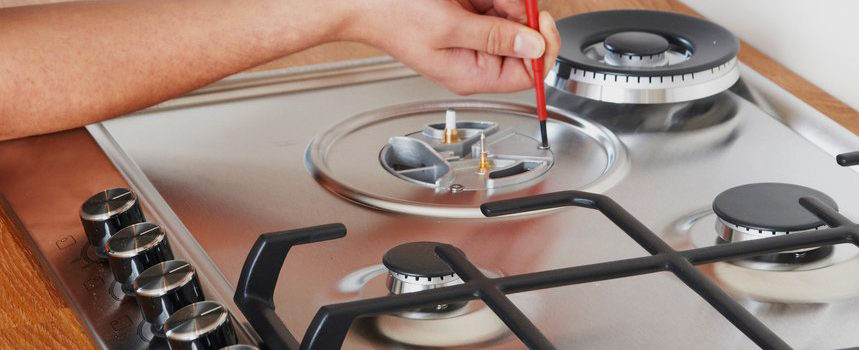 "I'm Looking for an Honest Stove Repair Service Near Me"- Get the Best Answer Here
Do you need a repairman to fix a broken stove in your home as soon as possible?
You're in luck.
We know how to make the search for the right professional a piece of cake.
Finding the right repair service requires a variety of factors to consider so that your oven looks and works the same way it did when you bought it.
You'll need to ask as many people as possible, as well as the right people, about what options they use.
It also helps to find out what you need to be fixed and contact companies about what they handle, specifically.
We have the services for fixing stoves that ensure a comfortable and easy experience using your kitchen.
Are you wondering "How do I find an honest, reliable stove repair near me?" This guide will help you out.
Use Different Sources
Who you know plays a major role in your ability to find the right people who can fix a broken stove.
The easy way to go is asking your friends, relatives and neighbors.
Whether they're trying to keep their ovens working for as long as possible or have a new oven that has a part that suddenly stopped working, they rely on at least one service to get the job done.
Since these are people you know personally, you'll have an easier time trusting their advice on locations, services and prices.
Word of mouth especially comes in handy if you just moved into a new neighborhood and want to know right away where to go for issues with your stove.
The digital revolution has also making it easier to find the right services, as online reviews give consumers the freedom of going into detail on how their products work or let them down.
The best repair services are those that are honest with how their customers feel about their offerings. This tells you that they have nothing to hide.
We go out of our way to make it easy for people visiting our website to find testimonials and reviews so that they get an idea of how our services can help them.
Know What Needs Fixing
As much as we want to be able to fix anything that goes wrong in our homes on our own, having a professional come in to take care of problems ensures that we don't run into these problems again.
It also prevents us from getting hurt trying to repair something with the limited knowledge we have. This can lead to more expenses because of the damage done to us and the appliances.
Having a repairman who can fix both multiple and specific issues will help you save money in this scenario.
An appliance repair professional can also avoid having to pay another professional to fix issues that your original option couldn't.
Some of you may have a stove that experiences the same problem once in a while, while others may run into a new obstacle every time you're trying to prepare a big meal for dinner with your family.
Whether the burner flame isn't as strong as it should be, the oven burner isn't lighting, the cooking surface is constantly covered in grease, or you smell gas when none of the flames are burning, you have to pay attention to how your oven is working when you're using it.
Some repair services focus on particular problems, so the better the range of your choices, the better off you'll be.
We happen to be one of those services, providing repairmen who can address a long list of issues.
These problems, in addition to the ones mentioned above, include knobs that have fallen off, timers that don't work, over doors that don't shut properly, error codes, and long preheating periods.
Brands of Stove Repair Near Me
Variety comes in handy for repairman selection with more than just the issues you might face as a stove owner.
The list of brands that homeowners stick with has plenty of options, with GE, KitchenAid, Whirlpool and Thermador being among the bigger names.
Switching brands is a common move among people moving into a new house or apartment, as we may need a stove that fits into the design of your new kitchen. Some people also get new stoves because they're remodeling their current kitchens.
Certain brands may be more subject to particular complications, so your new stove may run into issues that you never experienced to the one you used to have.
One way to narrow down your options for oven repair is to find services that have a history handling as many brands as possible.
We have you covered in this area, as we not only fix ovens from GE, KitchenAid, Whirlpool and Thermador but also Jenn-Air, DCS, Bosch, Amana, Frigidaire and others.
Gas vs. Electric
The two most common types of ovens that homeowners rely on are gas and electric, which has to do with the money and efficiency.
Electric stoves tend to be cheaper than gas alternatives, on average. Additionally, being fan driven makes them more reliable for baking cakes and similar desserts.
Gas-powered stoves, on the other hand, are more useful for cooking meals that take hours to make. They also take less time to heat and cool whatever you're making.
The brands mentioned above tend to sell gas and electric ovens, so the best repair services to look for are those that focus on these alternatives.
Luckily, these are the two most popular ovens we work on, making gas oven repair and electric oven repair easy to access.
Budget
As important as it is to save money on repairs, going cheaper routes can actually result in a job that isn't able to fix the problem.
This can also result in having to spend extra money in addressing extra issues and finding a repairman that can do the job.
You'll also need to figure out the extent of the damage to your oven so that you know if you the companies you're contacting are trying to make you pay more than you need to.
The best services are also those that can provide a warranty that will cover you for any issues you may encounter in the future.
Our repairmen will take a good look at your stoves and determine what needs to be fixed, as well as the easiest way to do so.
Some of our options are not always cheap, but we focus on quality in our repairs so that you can keep your ovens running for as long as possible, thus saving you money in the long run.
Our Take
When wondering where the "best stove repair near me" is, you need to contact as many people, as well as the right people, to find the answer, as well as have a good idea of what's wrong with your appliances.
However, this information will help you find the right new parts for your oven.
Make an appointment with our repairmen here so that you can keep your oven running for a long time.
March 24, 2019
Categories: