About All Tech Appliance
In business since 2010, we service and repair appliances, including: dishwashers, refrigerators, washers, dryers, microwaves, and ovens, stoves, ranges, and cooktops.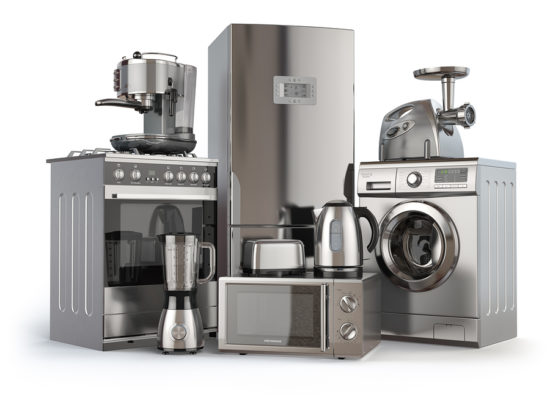 We're bonded, licensed, and insured, and we provide an exception level of personalized service. We offer 2-hour windows for your repair appointments, and we show up on time and prepared. Our service vans have an extensive inventory of parts, which means that we can often complete appliance repairs in just one visit.
The Team
---
We are Awesome People
Ravineet Prasad

Owner/Technician

Jared Bouchard

Technician

Angela Barrie

Office Coordinator

Sed elit quam, iaculis sed semper sit amet, sollicitudin vitae nibh turi orno paner Quisque at magna eu augue semper euismod. Fusce cusior lomio ujukil moman commodo molestie luctus. Donec mollis nulla ipsum, vitae.
Ravineet Prasad – Owner/Technician
Ravi Prasad Owner/Technician Ravi has fifteen years experience in the appliance repair industry, and he is the owner of All Tech Appliance. But in his own words, he is a "tech at heart," and he performs many of the repairs and warranty work for our customers. Ravi loves "traveling around the city and meeting people, troubleshooting, and fixing things." Born in the Fiji Islands, Ravi immigrated to the U.S. with his family when he was fourteen. They moved to the North Portland area, and Ravi graduated from Roosevelt High School. He earned a degree in computer electronics from ITT Technical Institute. He also has an HVAC diploma from Portland Community College. After college, Ravi worked for Sears for a few years, doing appliance repair. He was also employed by Standard TV and Appliance. In 2014, he began working for All Tech Appliance, and in 2017, he bought the business from the previous owner. Ravi has continued All Tech's traditions of "providing great customer service, honoring commitments, and valuing people's time." Ravi and his wife Pricila live in the North Portland area, and they love visiting Seaside, on the Oregon coast (even during the winter). Ravi also enjoys spending time with family and friends, doing yard work, fixing things around the house, and playing with the couple's new puppy, Pepper.
Jared Bouchard – Technician
Jared has eight years experience in the appliance repair industry. He started pursuing a computer programming degree, but realized that he wanted to be more "hands-on." He went on to complete a degree in HVAC training. Jared then began his appliance repair career with All Tech Appliance.Outside of work, Jared enjoys spending time with his wife, hiking, and playing video games.
Angela Barrie – Office Coordinator
Angela has more than twenty years experience providing customer support, and eight years experience in the appliance repair industry. Typically, Angela is the first person you'll talk to when you call All Tech Appliance, and she makes sure that everything runs smoothly.Outside of work, Angela enjoys spending time with her family, gardening, traveling, cooking, reading, and renovating the old church where she and her husband and children live.